I am going onto a summer break. Starting now. While it is a really break from the work the summer break also means more dedicated time with family. I am not saying I wouldn't be blogging or being present at social media – but I will give more priority time for family and aim to be less active in community during the break to be able to have some balance back.
This has been quite a awesome spring – and busy one too. The last live events I attended as a speaker were Scottish Summit (end of February) and TechDays Finland (early March). After that I have done over 20 speaking sessions and webinars. Commsverse was the most recent (6th – 8th of July) where I had three sessions: one on each day. It surely feels like that the break is a good idea.
Before hitting the vacation mode there are few things to do
Turn on Outlook Out of Office
Set a Teams a status message (hit your picture on the top right and choose set status message. Write your message, check "Show when people message me" and set the clear status message date (use custom to set to the last day of your vacation/break).
Put on Do-Not-Disturb mode for work Outlook mobile account – or sign out from work account
Put on quiet days (select all dates!) for Teams mobile – or sign out of work teams
Shutdown computer
Close the lid and put it away from your desk so you don't have see it during the vacation (assuming you are working from home). In case I get to blog writing during my vacation I will break this rule and have to do the previous step again.
While looking for a nice summer photo I noticed that I have not taken any this year. So I substitute a sun gif here to remind you about teamwork and importance of having fun!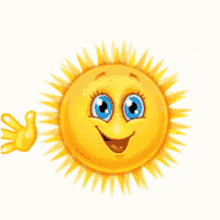 See you in August!